Eifel Classic Cars GmbH
Wellbeing for car and driver

Fullservice for your car

Driving experience - enjoy classic cars from driver seat

Your private event or B2B - ask for offers
Maintenance Store
You drive - we care! Together with our partners we offer all services around classic cars:


Vehicle care and preservation
Ice blasting - underbody, engine compartment
inspections and maintenance work
Bodywork and painting


Market place
If you are looking for a well-maintained classic,
take a look at our marketplace:
In addition to an attractive range of vehicles, we offer:
Purchase advice and test drives
Objective and competent vehicle valuations and appraisals
Tailor-made financing concepts
Trade-in of a classic or high-quality used vehicle
Procurement of your desired classic
Assistance in obtaining accessories and spare parts
You drive - we store
Day care for your car
Your young- or oldtimer, collector's vehicle
is in the best hands with us!

As the owner of an extraordinary vehicle, you know the problem:
Without a suitable parking space where the vehicle is safely protected from the effects of weather and vandalism, the value and thus the driving pleasure will decrease noticeably - but suitable garages in the city are scarce...
And then you have to walk through the city for up to 20 minutes every time to get from the apartment to the vehicle... and where to park the everyday car?
No power connection? So we carry the battery with us every time...
Still doesn't start... Small repairs on the sidewalk - not the nicest pastime...
And then the journey through stop and go, until you are finally out of the city - what is that smell, has the darling become incontinent while standing - or too hot in traffic jams?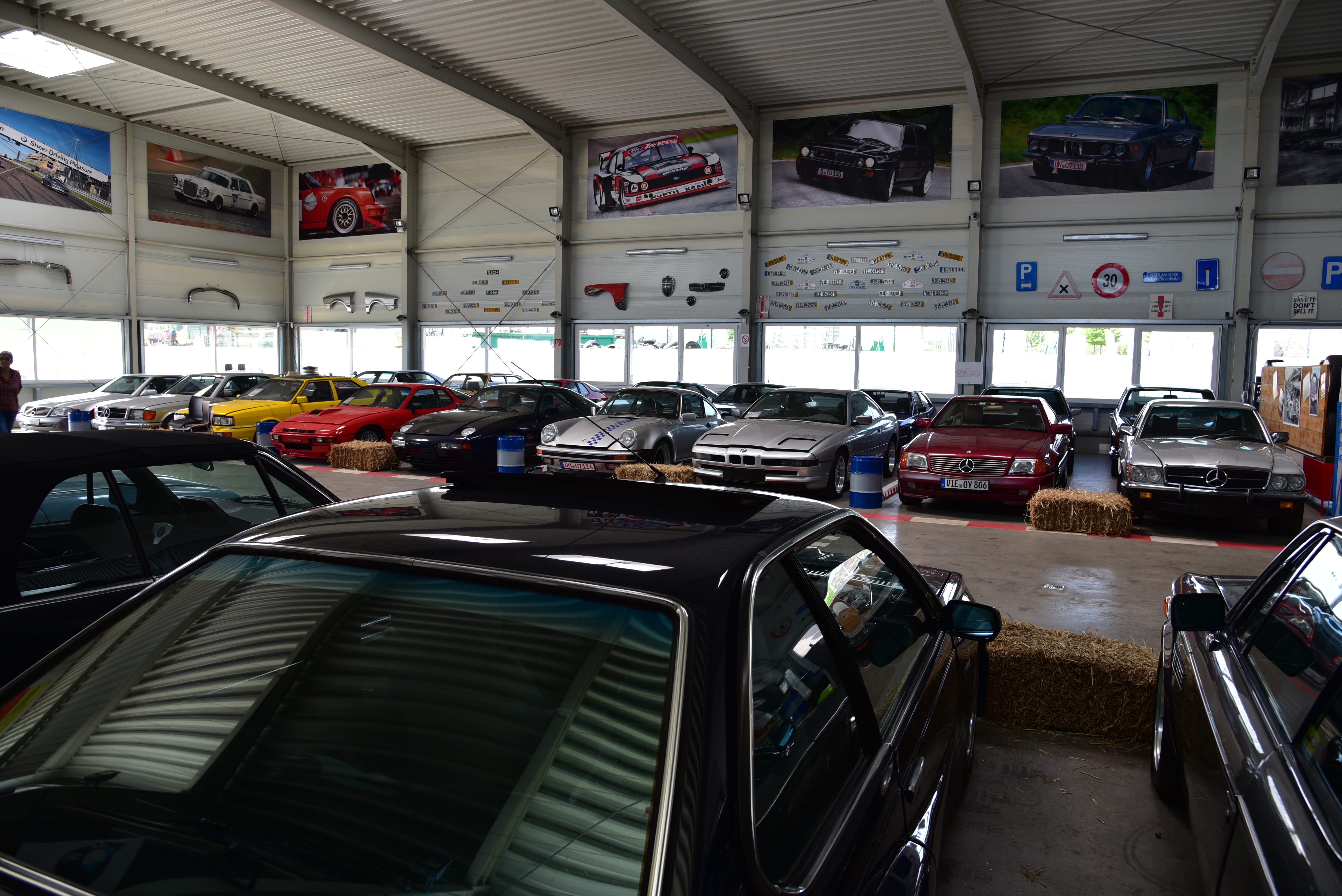 Guided Tours and Events with Eifel Classic
Drive Your Dream
Experience icons of automobiles in the marvelous Eifel landscape -
see monuments of medival culture, modern technology or nature. Enjoy driving pleasure, excellent food and talks in a group of same minded patrol heads
Our Rooms
If you plan a private birthday party, wedding ceremony or any other event, we provide stylish rooms from 10 -100 people:
Streets of the world 10 - 25 people
Cafe Boxenstopp 10 - 50 people
Old maintenance store
Garden Cafe


B 2 B Services
We support your business:
If you look for extra ordinary rooms for your
customer event
product presentation
incentive for employees
conference
team building event
we offer solutions